About Us
We live on 15 acres and raise our Chessies like part of the family. There are no kennels, and every litter is hand raised in our home.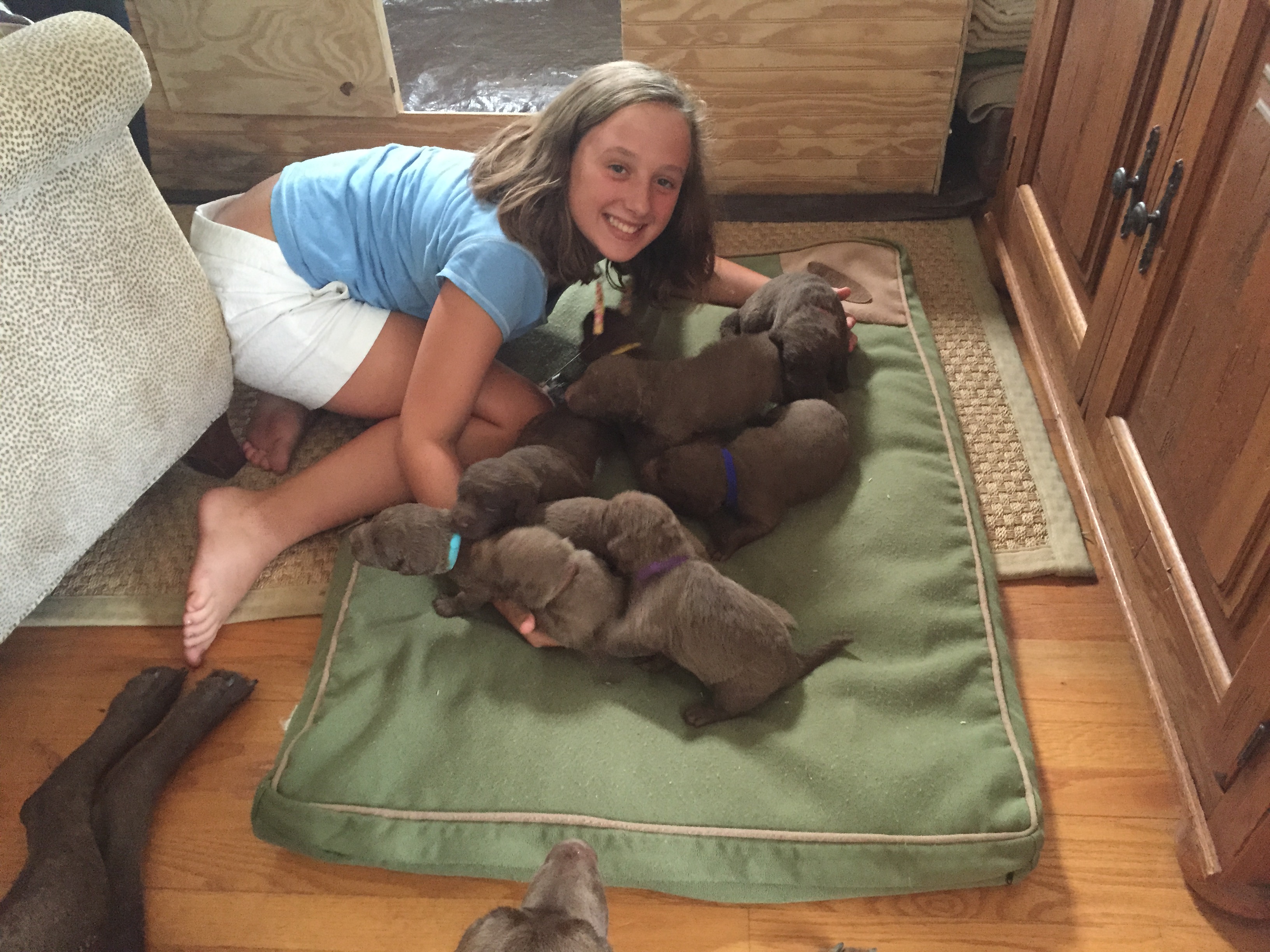 Our love for the Chesapeake Bay Retriever gave us the desire to produce a dog with a good temperament and healthy genetic background.  All of our dogs are lovingly raised by our entire family.  With two children of middle school age, the puppies are well played with and handled from the moment they are born. Our children actively take part in the care and raising of the puppies, with each having specific tasks involved with them.
We train our dogs for Hunt Tests and are a member of the Eastern Carolina Hunting Retriever Club. When breeding we look for a good balance between the hunting bloodline and dogs that will make a great family dog. We feel this makes our dogs well rounded and adaptable to any hobby a prospective owner may have.
Things to Consider when buying a puppy
:
Our dogs are tested for Hips, Eyes, and Degenerative Myelopathy, with a health guarantee included in the contract.
We feed our puppies high quality Purina Pro Plan puppy food
We handle our puppies from day one and play with them daily when they start to move about.
Our whelping box is in our home and the puppies sleep inside at night the entire time they are with us.
Prior to going to their families, the puppies have been to the vet twice, had their first set of shots, and their due claws removed.
Without kennels the puppies are free to play with the adult dogs and learn valuable behavior lessons along the way.
By the time they leave our home, the puppies love us just as much as they do their mother. This starts the strong bond they'll have with their owner.